New Worshiping Communities
What is a New Worshiping Community (NWC)?
A New Worshiping Community is … A Fresh expression of the church defined by our mission. They are new in that they are seeking to make and form new disciples of Jesus Christ and they are taking on varied forms of church for our changing culture. They are worshiping in that they are gathered by the Spirit to meet Jesus Christ in Word and Sacrament and sent by the Spirit to join God's mission for the transformation of the world. They are a community in that they are practicing mutual care and accountability and developing sustainability in leadership and finances. For a more detailed definition click here.
To view the complete video series of NCP  New Worshiping Communities visit our YouTube Channel
Why is the PCUSA creating so much space and funds for NWC's?
In June 2012, the 220th General Assembly declared a commitment to a churchwide movement that results in the creation of 1,001 worshiping communities over the next 10 years. At a grassroots level, hundreds of diverse new worshiping communities have already formed across the nation. The Presbyterian Mission Agency is coming alongside to fan the flames of this movement, to inspire and equip the wider church to participate in the creation of 1,001 new worshiping communities in the next 10 years. The PCUSA believes this is a movement that will bring about new and varied ways of doing Church for a changing and diverse culture.
What is the role of NCP in starting and maintaining a NWC?
The role of NCP in starting and maintaining a NWC is to be a supportive and guiding presence. NCP will help someone navigate the 1001 New Worshipping Community process smoothly, help them form partnerships with congregations already established within the NCP, be able to provide up-to-date information, peer cohorts, trainings, and funding when appropriate. NCP's goal is to help churches grow and they believe through the 1001 movement, growth will happen both for NWC's and already established congregations. Here is a more detailed statement on NCP's role in connecting your NWC with a partner church.
If you would like to learn more about the process of becoming a 1001 NWC click Here.
Here is a Calendar of all the NWC events and trainings for 2021
Contact info for 1001:
Assessments:   michael.gehrling@pcusa.org
Apprenticeships/ Residencies/Cohorts:  sara.hayden@pcusa.org
Coaching:  jeff.eddings@pcusa.org
Training:  sean.chow@pcusa.org
Funding:  jon.moore@pcusa.org  tim.mccallister@pcusa.org
Contact the 1001 New Worshiping Communities Coordinator, nikki.collins@pcusa.org
Questions? Contact Eva Slayton, administrative assistant, at  eva.slayton@pcusa.org or 800-728-7228, ext. 5244
More Questions? Email the NWC administrator at nwcadmin@thepresbytery.org

Meet the New Worshiping Communities (NWC) TEAM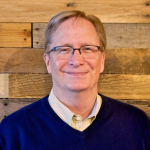 Gary Mears – Serves as the ministry leader at Faith Chapel Community Church. Gary is a Ruling Elder in PC(USA) with an extensive business background and over 25 years' experience as a Management Consultant and Executive. In addition to his business background, Gary came to Faith Chapel as an experienced lay Preacher and teacher. Gary is enrolled at Wesley Theological Seminary, is under care of Riverside Church and is enrolled by National Capital Presbytery as an Inquirer.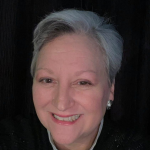 Carrie Yearick – Creekside Church is a 4-month-old New Worshiping Community in NCP! Part of our mission field is in the Clarksburg, MD area in the northern part of our Presbytery and we are engaging the Cabin Branch community, meeting with local leaders, and gathering a team of spirited leaders who want something refreshing in their spiritual lives. We are in the dreaming stage- wildly dreaming- like Food Truck dreaming! We are asking the question of how the arts, hospitality and faith collide to bring about something spiritually fresh. We are dreaming about how to dismantle racism and how to create safe spaces for all God's children. And how the next generations can teach seasoned adults about leadership and loving God. We are excited about how God might use us in this burgeoning area of Maryland!
I have been in ministry for 33 years and have been in this Presbytery for 23 of those years! I have served in leadership positions in the Presbytery on the Church Development Committee (CDC) and New Things Team and been a member of these teams as well as the Transformation Team throughout the years. I am all about perceiving the new things God is doing, being a catalyst for new life in Christ, helping people discover their gifts and using them, seeking justice for all, and bringing spiritual refreshment to parched lives. I pray that our team is a beacon of hope to our little corner of the world, and that we are a light and spark of God's love to our neighbors and beyond.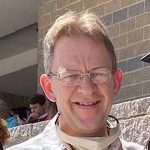 Norm Gordon – Is a native of Gaithersburg MD. He planted two churches, one in California and one in Louisiana, before returning to his hometown and serving as Associate Pastor at Gaithersburg Presbyterian from 2007 – 2015 and as a Solo Pastor at Idylwood Presbyterian Church in Falls Church, VA from 2015 – 2020. Since then, he has been following a call to minister outside the walls of the established church among those with no religious affiliation. He is now the Chief Catalyst for the Germantown Global Connection, a new worshiping community of the National Capital Presbytery. His wife, a clinical psychologist, practices in Gaithersburg and they have three daughters ranging from ages 16 – 22.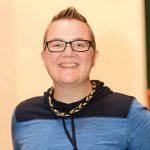 Jesy Littlejohn (Pronouns: They/Them) – Is an Elder at Oaklands Presbyterian Church and is presently serving as the Clerk of Session. Jesy also wears the hat of Office Manager at Oaklands, and in that role has been instrumental in the smooth transition of moving worship from being in-person to online. Jesy has stepped into their call in National Capital Presbytery in the last few years and has been an active voice in the continued mission of the Presbytery. In February 2021, Jesy completed a 6-month Anti-Racism Practices for Faithful leadership training through NEXTChurch. Jesy is working with the New Things committee to create a new worshipping community for LGBTQIA+ people in NCP, specifically in the Laurel, MD area. Jesy is also engaged in the Spiritual Formation, T2, Worship, and Theology committees and is also serving as a board member for YAVs within National Capital Presbytery.
In March of 2021, Jesy became a trained coach with The Holmes Coaching Group and the International Coaching Federation. Jesy believes very much that we are all naturally creative, resourceful, and whole—AND that the Spirit is working through us in very powerful ways.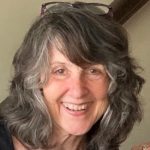 Reverend Jean E. Brown, pastor, potter, preacher and permaculturist is giving shape to Earthen Hands Ministry, one of the "New Things" happening in National Capital Presbytery. After serving as Young Adult Volunteer in the Philippines and pastor to Presbyterian Congregations in Easton, MD and Dublin, Virginia, Jean answered a call to explore emerging ministries with the Church of the Saviour in NW Washington, DC. Her love of the natural world and her growing sense of urgency around its care have led her to focus all her energies in this direction. Through Earthen Hands, she seeks to create a spiritual home for those drawn to God in nature and to inspire the changes needed to better steward this precious Earth. She can be reached through EarthenHandsatDayspring@gmail.com or 540-230-1760.