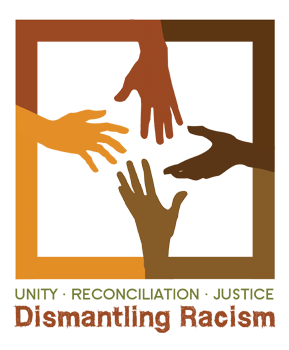 Available: FREE RESOURCE for learning de-escalation and bystander intervention in the wake of anti-Asian/American harassment:
"In response to the rise in Anti-Asian/American and xenophobic harassment, Hollaback! partnered with Asian Americans Advancing Justice | AAJC to adapt [a] free bystander intervention training as well as offering a de-escalation training to meet this moment."
Why Race Reconciliation Matters: A Biblical Perspective
A Webinar hosted by Vienna Presbyterian Church and First Baptist Church of Vienna (1-11-2021)
Dr. Nicole Martin, Assistant Professor of Ministry and Leadership Development at Gordon-Conwell in Charlotte and Executive Director of Trauma Healing for American Bible Society, will join us to discuss the topic of why the issues of race might and must matter to a predominantly white congregation. View recording here.
THE CHALLENGE OF ANTIRACISM (WEBINAR RENTAL) – Are we willing to stand where God stands?
This 4-session recorded webinar series seeks to offer participants language and frameworks they can use to talk about systemic racism and white supremacy in effective and nuanced ways. Participants will be engaged in an exploration of what antiracism is and how it will challenge the church to reckon with her historical and current investment in the ideology of white supremacy and systemic racism.
Facilitators: Jessica Vazquez Torres and Shawna Bowman
Moderator and Reflection Guide Writer: Laura M. Cheifetz
Length: 4 sessions, 90 minutes each
Method: You will be given access to the webinar, written transcripts, and reflection guides through the NEXT Church website, upon purchase. Learn more here: Webinar Series: The Challenge of Antiracism – NEXT Church
NCP will offer assistance through Equipping Leaders Scholarships.
Racial Awareness and Mindfulness: A Mini-Festival of the Arts, Awareness, Healing, and Justice (Saturday, October 17, 2020) sponsored by NCP, Black Presbyterians United, NEXTChurch, Western Presbyterian Church, Interwoven Congregations
Keynote Recordings:
Dr. Christena Cleveland – "Rethinking Reconciliation: Addressing the (Powerful)Elephant in the Room"
Dr. Gay Byron – "Race, Ethnicity, and the Bible"
Webinar replay — Holy Imagination + Race: How the Church Can Be a Healing Force in America's Racial Divide with KERRY CONNELLY  a certified coach, speaker and the author of "Good White Racist? Confronting Your Role in Racial Injustice" and "Pause: Making Time to Walk with God." She is in the final semester of her M.Div. at Christian Theological Seminary in Indianapolis, and she lives in New Jersey with her family. (9/2020)
There is no denying what history makes clear: Systemic racism in America is deeply entwined with the history of the institutional church. Even today, the church must look at our complicity — which at times has been overt, and other times the product of mere silence. The good news – and there is good news – is that church is in the business of redemption and prophetic imagination. That means that the church can lead toward a more just world that truly resembles the realm of God.
In this webinar, you will:
• Begin to understand and deconstruct white identity and how it operates in the world.
• Understand the process of this deconstruction, and how it resembles the stages of grief.
• Learn how to practice agency over embedded whiteness, unconscious bias and inherent racism.
• Get practical tips on how to combat systemic racism.
• Acquire language and tools to companion others in their process of deconstructing whiteness and other systems of dominance.
• Learn how the church can be an agent of change and justice in the current racial divide.
Guided discussion piece for The Cross and the Lynching Tree: Requiem for Ahmaud Arbery by Rev. Otis Moss III. (includes link to video)
Intentional Conversation Questions for Small Group Discussion – The intention is that congregations will share stories of personal and or church engagement in the effort to dismantle systemic racism.
Race and the Church: A Group Watch Video Series and Live Discussion
Over past years at the NEXT Church National Gatherings, prophets among us have spoken important words, challenged the church, and called us to action around matters of racism, systems of oppression, and white supremacy – both in our country and in our church. NEXT Church will be hosting group watch gatherings and live discussion on our Facebook page over the course of 4 weeks. Each watch party with occur on Tuesday afternoon at 1 pm Eastern.
These group watch gatherings will highlight a different video each week and allow participants the opportunity to react, engage in the chat, and reflect together as they watch and consider what we can learn from each speaker. NEXT Church will also offer a short guide for next steps for each video – through discussion questions for group reflection or tangible action items mentioned by the speaker.  You may access the videos and study guides from this site for small group discussion.
White Fragility: Why It's So Hard for White People to Talk About Racism Paperback – June 26, 2018
by Robin DiAngelo (Author), Michael Eric Dyson (Foreword)
Link for the discussion Guide: https://www.beacon.org/assets/pdfs/whitefragilityreadingguide.pdf