Earth Care Network
What is the Earth Care Network?
• The network gathers representatives from NCP Earth Care Congregations for support, to exchange ideas, to recruit and help new members, and to work together on larger issues affecting the Presbytery.
• The NCP Earth Care Network administers the Power to Change Grant Program through the Mission Coordination Committee (MCC). Part I (application) & Part II (application)
• NCP Earth Care Network members are eager to help any congregation interested in becoming certified or applying for a grant. Contact: Elder David Kepley,  Kepley.david@gmail.com
List of PCUSA NCP Earth Care Congregations 
Meetings
• The Network meets quarterly. Typically, January/February, March/April, May/June,  August/September on Saturday morning 10am to noon.
• Next Meeting: Saturday June 24, 2023, 10-12 – on Zoom. Email kepley.david@gmail.com for the link.
What is Earth Care – FAQs
Power to Change Grant program
• The grant provides matching funds up to $2,000 per NCP congregation for earth stewardship projects. Funds may be used to acquire an "energy audit" of the church building including lighting, weatherization, heating and cooling systems. Other energy conservation measures may include improving building insulation or installing energy saving equipment such as sensors, programmable thermostats, LED lights, or alternative energy systems, educational Earth Care programs, advocacy of earth care issues in the public arena, projects that preserve and sustain native species and biodiversity, promote sustainable watershed protection.
• Part I (application) & Part II (application)
• The NCP Earth Care Network will prioritize proposals based on the following:
   – Readiness—Projects that are ready to be launched will be given a higher priority than those whose launch date is further into the future.
   – Prior Power to Change Grants Recipients—Applicants who are first time applicants to this grant will be given priority over those who have been granted a Power to Change grant(s) in the past.
   – Impact—Applicants whose projects are more impactful in terms like the amount of CO2 they eliminate, or numbers of people educated, or natural species helped, or policy decisions effectively advocated will receive priority consideration.
• Past grantees and projects of Power to Change Grant Program 
Divestment from fossil fuel companies
• Fossil Free PCUSA – https://www.fossilfreepcusa.org/ 
• At the April 2021 NCP Presbytery meeting, commissioners voted to approve divestment of NCP funds from fossil fuels [National Capital Presbytery Divests from Fossil Fuels. Happy Earth Day! By Anne-Fleur Winter, from Warner Memorial Presbyterian Church, and Claire Wilson-Black, from Fairlington Presbyterian Church –  https://www.presbyterianmission.org/food-faith/ncp-divest/
• Divesting Your Personal Portfolio – "Divesting from Fossil Fuels – A Guide for Presbyterians March 2021"
Resources
•  "Holding Greener Meetings"
• Youth Carbon Analyst Program Summary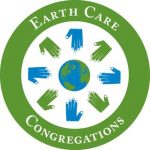 PCUSA Resources and Programs